UL Innovative Education Award
The UL Innovative Education Award is a first-of-its-kind initiative designed to invest up to US $250,000 annually in environmental and STEM education, sustainable communities, and youth empowerment. We offer recognition awards to increase the impact of existing innovative non-profit programs that use the Environment as a pathway to STEM Learning (E-STEM).
Through the UL Innovative Education Award, UL invests in the critical work of non-profit organizations across the US and Canada that are leading the way to inspire a passion for STEM learning among young people through a focus on designing solutions to environmental problems. The award program, administered in collaboration with DoGoodery, empowers the next generation of leaders to connect with the natural world, develop evidence-based sustainable solutions for local communities, and nurture a capacity for social responsibility.
We choose to recognize and support innovative programs that already make positive impacts in their communities. With the support of this award, these successful programs can scale up their efforts to reach more youth in their communities and share their innovations with other organizations, and develop new innovations. We believe this is an important contribution to the field, where there are few recognition awards for excellence in E-STEM.
UL, in collaboration with NAAEE, founded the ULIEA competition in 2015 and have since awarded $1,275,000 to 26 non-profit organizations. We're investing in our youth and their engagement in local environmental issues and interest in engineering, technology, science and math. We also want to lift up organizations leading the way in environmental and STEM education fields to help others learn from their successes.

UL, the global safety science leader, fosters safe living and working conditions for people everywhere through the application of science to solve safety, security and sustainability challenges. The UL Mark engenders trust enabling the safe adoption of innovative new products and technologies. Everyone at UL shares a passion to make the world a safer place. We test, inspect, audit, certify, validate, verify, advise and train and we support these efforts with software solutions for safety and sustainability. To learn more about us, visit UL.com.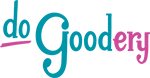 DoGoodery is a social impact agency, dedicated to helping organizations create purpose-driven, impactful programs that make the world a tangibly better place. A certified women-owned business, DoGoodery consists of a nimble crew of social impact experts, creatives, and brand mavens, all with a mission to help other organizations frame, build, and share their own visions of DoGoodery with the world. To learn more, visit dothegoodery.com.
There is a mountain of evidence that suggests EE is a powerful way to teach students. Over 100 studies found that it provides transformative learning opportunities. There is no doubt that environmental education is one of the most effective ways to instill a passion for learning among students."

Dr. Nicole Ardoin, Stanford University Graduate School of Education and Woods Institute for the Environment